Functional Skills in Maths at QLS Level 2 Online Course
€9 instead of €399 for a functional skills in maths at QLS level 2 online course from Lead Academy - save 98%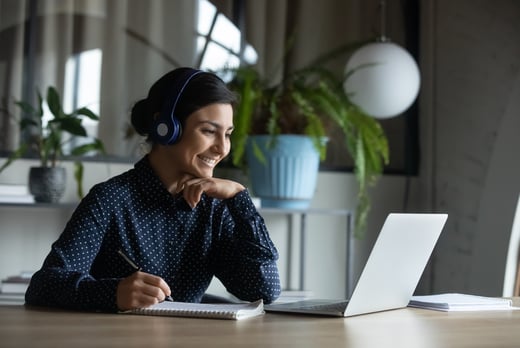 Functional Skills in Maths at QLS Level 2 Online Course
€9 instead of €399 for a functional skills in maths at QLS level 2 online course from Lead Academy - save 98%
Highlights
Functional math's: Ready to improve your knowledge? Today's deal on a QLS level 2 math's skills course will improve your competence and, after passing your assessment, you'll be able to add it to your CV.
Exam included: The assessment at the end of this course is Ofqual Regulated and your exam fees are included in the price. To prepare you for your end exam you will also get a free mock test with professional feedback.
1-Year access: You've got plenty of time to absorb this knowledge and prepare for your exam with 24/7 access for an entire 365 days.
Contents: Learn how to handle fundamental math's formulas like calculating perimeters and areas of 2d and 3d shapes, Bodmas and much more. See "Full Details".
Accessible: Enjoy the convenience of self-paced online learning! All you need to access your courses is a smart device or computer and internet connection.
Perfect for: Expanding your math's knowledge with some of the key fundamentals. This course is a particularly good way to complement your GCSE Math's grade.
Full Details
Looking to add another notch on you CV? Check out this functional math's at QLS level 2 online course which will have you covering fundamental formulas like BODMAS, perimeters and more. Today's course really is number one…
We're offering you a functional maths skills at QLS level 2 online course for just €9, saving 98% off Lead Academy's price of €399.
Course Modules:
Module 1: Instruction
Module 2: Read, Write, Order and Compare Positive and Negative Numbers of Any Size
Module 3: Carry Out Calculations with Numbers up to One Million Including Strategies to Check Answers Including Estimation and Approximation
Module 4: Evaluate Expressions and Make Substitutions in Given Formulae in Words and Symbols
Module 5: Identify and Know the Equivalence Between Fractions, Decimals and Percentages
Module 6: Work Out Percentages of Amounts and Express One Amount as a Percentage of Another
Module 7: Calculate Percentage Change (Any Size Increase and Decrease), And Original Value After Percentage Change
Module 8: Order, Add, Subtract and Compare Amounts or Quantities Using Proper and Improper Fractions and Mixed Numbers
Module 9: Express One Number as a Fraction of Another
Module 10: Order Approximate and Compare Decimals
Module 11: Add, Subtract, Multiply and Divide Decimals up to Three Decimal Places
Module 12: Understand and Calculate Using Ratios, Direct Proportion and Inverse Proportion
Module 13: Follow The Order of Precedence of Operators, Including Indices
Module 14: Calculate Amounts of Money, Compound Interest, Percentage Increases, Decreases and Discounts Including Tax and Simple Budgeting
Module 15: Convert Between Metric and Imperial Units of Length, Weight and Capacity using Conversion Factor and A Conversion Graph
Module 16: Calculate Using Compound Measurements Including Speed, Density and Rates Of Pay
Module 17: Calculate Perimeters and Areas of 2D Shapes
Module 18: Use Formulae To Find Volumes and Surface Areas of 3D Shapes
Module 19: Calculate Actual Dimensions from Scale Drawings and Create a Scale Diagram Given Actual Measurements
Module 20: Use coordinates in 2D, Positive and Negative, To Specify the Positions of Points
Module 21: Understand and Use Common 2D Representations of 3D Objects
Module 22: Draw 3D Shapes to Include Plans and Elevations
Module 23: Calculate values of Angles and/or Coordinates with 2D and 3D Shapes
Module 24: Calculate the Median and Mode of a Set of Quantities
Module 25: Estimate The Mean of A Grouped Frequency Distribution from Discrete Data
Module 26: Use The Mean, Median, Mode and range to Compare Two Sets of Data
Module 27: Work Out the Probability as Fractions, Decimals and Percentages
Module 28: Draw and Interpret Scatter Diagrams and Recognise Positive and Negative Correlation
The Fine Print
Vouchers are valid for redemption for 30 days from purchase date.
Subject to availability.
This deal will be advertised on site until 06.09.2023. Price is subject to change.
This deal is brought to you by Lead Academy
This deal is brought to you by Lead Academy